Rim job loves cum and is a cum eating phone sex whore. She does like guided masturbation phone sex, when I dress her up because she is a dirty little gurlie boy.  I would say rim job is addicted to Ms. Mandy and is owned and controlled by Me!  None other!!  Maybe she is a tranny.  She has sucked a lot of cock and needs some real tits. I get to publicly humiliate and degrade and make fun of rim job today!  She sent me
emails of her exploits with Clare,good for you masturbation junkies who like sissy's that are humiliated.
Clare had taken rim job to regular movies (as opposed to an adult book shop) and she had rim job  put her butt plug in, and rj was  bouncing on
it at the movies, Clare had rj unbutton her shirt and rj was dressed for the occasion wearing a red bra.  And so people could see her, Claire had her leave her shirt open so people could see rim job with a red bra on.  The
place cleared out and the cleaning crew came in and had rj stripped to her bra and
panties.  She told the one guy that she is a sissy slut. Rj fucked and sucked the cleaning
crew, they filled her ass pussy up full of cum, 3 guys gang banged her, and one had a big cock, rj loved this
humiliation. Rj had to pay them as well for using her. Then Clare spanked rj,
then she was out looking for more guys to use rj. Another guy came over and jerked
off on rj's face. Shot a load on rj's face, and then rj had to clean his cock
off.
Rj is such a fucking whore, and a dirty slut! Then rj went back to clare's
and licked her ass and pussy. She told him to go home. Rj thanked her got
dressed and left.
Today rj is wearing blue, panties and bra, she is being a slut. I have her
put cock sucker red lipstick on. She has butt plug in and a dildo. Going to have
her put red on again. Puts on a short red dress and high heeled fuck me pumps.
Black thigh highs, long blonde wig, false eye lashes. Giant hoop earrings. Going
in nail salon to have mani / pedi, have bikini waxed.  Goes in back and strips
and all the girls laugh while she gets waxed. One girl sits her ass on rj's face and smothers
her, with her ass, rj slides her tongue down an up crack and hole. Getting waxed like the girl she is, and they salon girl is ripping hair off
and rj screams into the girl who is sitting on her face's asshole!  That's pretty funny. Bikini wax with girl
sitting on face licking her ass out. Walks around mall with thigh highs and bra,
no panties, goes for coffee. Naked at the mall for a few minutes. Coffee shop
owner wants his cock sucked by a girl rj gets dressed. She gets on her knees,
and he puts his giant cock in her mouth.  Such a good cock sucking whore. One of the
helpers fucks her pussy now. Both guys cum in each of rj's holes. Coffee shops owner wife comes in, rj
has to lick her hairy ass and pussy. She loves the humiliation. Good gurl.  She
grabs rj's head and forces her face into her pussy.
Puts her dress back on.  Guess rim job is a cock sucker but also a cross dresser. I am loving what a slut she is, strutting her stuff in the mall.  Walks down mall in high heels, wiggles ass, puts
hand up and acts like the faggot cock sucker she is. Everyone is staring and
laughing at her. She has cum dripping out ass and legs, she just got really
fucked. Lots of guys are waving her over. Right in front of escalator and guys take their
dicks out, she is going to suck a train. First guy fucks her face, People on
escalator are laughing and throwing pop corn, looking and laughing at her. She
looks up the escalator, and yells up to see if any more want their cocks sucked.
Some more guys are coming over, lining up to fuck her mouth cock sucker!
She is a fucking cum slut and is eating cum getting shot down her throat.
Filled up at both ends. So many guys are jerking off on her in the mall giving
her a cum bath. On knees at base of escalator being jerked off on like a cum
dumpster.  I have her stand up and dance around and going to take pictures of her.  One stop medical shop – she goes in.  I take her in and get her a boob job, she goes over to wall to pick out a set of tits.  She wants 36b's.  She gets them walks out into the mall and shows off titties.  Boys love rj the gurlie boy.  She wants more cock to suck, what a cock sucking gurlie slut.
***
I always like to add some of rim jobs own words, I have her report to me with her exploits…
Hello Mistress just wanted to let you that
Claire  is back and humiliating me again. (no wonder she likes humiliation phone sex with Me!)  Monday night we went to the movies
and  even when  the place got crowded she gave a me a butt  plug and told me to go
insert it.  After I returned she patted my ass and  felt it .  And during the course
of the movie I was told to bounce up and down on it.   She also had me unbutton
my shirt and open it up so anyone going by could see my red bra.   After the
movie ended she told me to stay seated.  When we were the only ones left I was
ordered to strip and wait for the cleaning staff to come in.  When the 3 guys came
in  Claire went and talked to them.  After a short time  everyone came over to
me and before I knew it I was  on my knees licking and sucking their cocks .
Soon I was getting fucked and still sucking on  the other guys cocks.  They all
took turns with my pussy and ass and they all shot their loads in my ass.  To add to
my humiliation I was told to give each of them ten dollars, lick their cocks
clean  and thank them for using me.  Clare then told me she had a big surprised
for me in a few weeks.  Can't wait to see what she has in mine.    I hope to
call you either Sunday or Monday afternoon ( if  nobody's home)  your devote
slut rim job Maureen
—
Hello Mistress sorry I did not report
sooner.  I went to the movies Friday night wearing my black bra and panties
garter belt and nylons.  But the place was crowded.  So nothing happen but I
went  back Sunday night  wearing the same outfit.  this time I counted 3 other
people 2 guys and 1 girl.  I strip down  to my bra and panties and took out my
lipstick and put a heavy amount on my lips and then wrote slut on my forehead.
I sat there ready to walk over to the other people when the girl started to
walk up the isle  I got  up and knelt down in the isle smiled at the girl.  She looked at me and laughed her ass off.  She then slapped my face and told me to  call
out to the guys .  She told me to say out loud that I wanted to suck cocks both
guys came running up and ask what the fuck is going on.  I told them that I was
on assignment from my  mistress.  The  girl asked  me what the assignment was and
I told her and she laughed.  I  also told them that I  am a sissy slut and
cocksucker cum slut. Next thing the girl told the guys was to whip them out and to
fuck my face and ass.  At first they did nothing  but the  girl  talked them
into it.  Soon I was sucking and getting fucked.  After they were done with me
they went back to their seats but the girl sat with me and jerked me off and then
spread my cum all over my face and to lick her hand clean.   Then she left and
went back to her friends I got dressed and watched the movie and I did leave the cum
on my face.  When I was ready to leave  the girl called out to me (she yell out
hey slut)  I was told that I was going home with them for the night the guys
wanted to use me more and she wanted me lick her pussy. So for the rest of the
night I was sucking or getting fucked and eating her pussy until she came in  my
mouth.  I was full of cum  and covered in it. She jerked me off again this time she
aimed my cock right at my face and I was told to keep my mouth open and when I
came it went all over my face and in my mouth.  I was then allowed to dress and
then they drove me back to the theater and she told me to give her a call if I
wanted more.  She did ask me  who my mistress was and I told her about your web
site and the name you gave me and was going to check it out and read about my
adventures.  Can't wait until my next assignment and the next call with;you I
hope it will be this weekend.   Your devoted slut Rim Job
Maureen
—–
last night I went over to Claire's and she dressed me  up in a blue sweater and
black slacks I was wearing blue bra and panties.   Next she put the red wig on
and did my make up and then we went to the movies.  Shortly after the  movie
started I was order to strip down to  my bra and panties.   Nest she had me walked
around and  offered my body  for their pleasure.   The only people their  were 2
of Claire friends and they both  whipped out their cocks and I was sucking on one
of them while the other fucked my ass.  They both shot their load on my face and
in my mouth. Claire told me to sit down and be ready to service  them again and
shortly  they each came over and jerked off in my mouth and I was told to
swallow.  We  are going out tonight to a party  will let you know what happens.
Your slut rim job maureen

As you can see I own and control rim job maureen!  More to cum…
xoxo's Mistress Mandie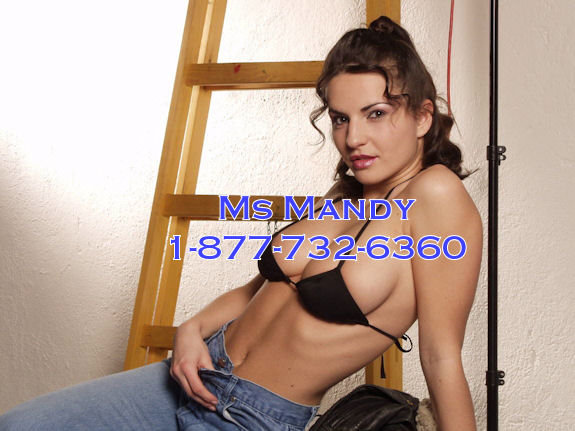 Please vote for me! Keep this site free!