Had an interesting call last night with a real loser.  This pathetic ugly little pathetic jerk called me to let me know that he is a major cum dumpster. (by the way, he calls himself ugly, little, etc..these are his words)  Cum dumpster had a lot of things to tell me.  He is sucking dozens of cocks and eat loads of cum. All the while locked up in chastity.  This shithead  is a depraved pathetic cum slut, who needs crippling amounts of humiliation.  I do like to be amused, and this was no exception.
One would have to  assume that this loser cock sucker would never be able to get enough humiliation to satisfy himself. It serves this pathetic slut right to be locked up like this and never cum. Anyone this pathetic and worthless, should be confined to chastity. I certainly would never let him cum, as I do believe and engage in orgasm denial training, and chastity.  I think medical castration might be a solution to his dilemma, after all,  it would take the edge off. He could stop wondering if he was a girl or a guy, because there would be no urge.  I enjoy listening to him tell me how many cocks he sucks.  I am glad I have him to amuse me and give me a good laugh at this loser's expense.  It's quite funny.  I have nothing to do with his pathetic fuck, as he attempts to get himself off.  He does this all on his own.  For those of you who thing you can't get off if you are in chastity- you are confused, it is a mistake to think that.  Real humiliation and getting off, is  all done  in the head.  The brain is your biggest erogenous zone.   Anyway, this is one fucking pathetic loser. I can not stop laughing at what I heard.
Wouldn't you  laugh?… as he dresses up like a woman, and tries to convince himself that guys think he is a woman, when he sucks them off.  Real men do not go with men, and basically that is it.  He is a cum dumpster.  Dripping loads of cum – cum facials and being used like a whore.  He leaves himself open to being fucked at both ends.  Now what would someone who is consumed with this be?  I certainly have no clue.  I don't make the news, I only tell it. Guided masturbation phone sex with sissy's who want to cum out of the closet and suffer humiliation and sph, and cock sucking for the submissive.
This pathetic loser is someone who has sucked more cocks and taken it up the ass, willingly and begging to be fucked and used.  Do the math? What exactly is that?  A real man?  Hardly.    I have ways to degrade and make you weaker then imaginable, take you to the next level so to speak..the next lowest level. Ask for it, but be careful what you wish for.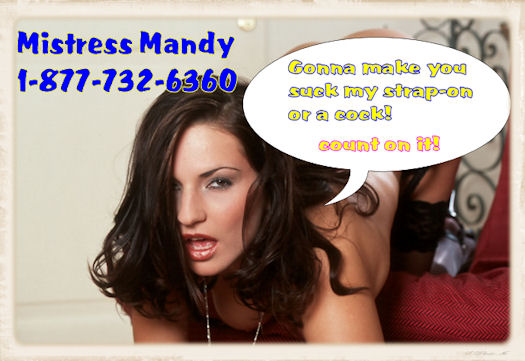 Show your support and Please Vote for my totally free blog
please click here and enter the code!
And check out my sites,
guided masturbation phone sex 
site, has new humiliation section, that if you would like to be written about on it, contact me, and my
cuckold
wifes site, you know how I love this!