My T Boy is back, and we are going to start doing some new online guided masturbation sessions. So for all you guys out there, that want to stroke along, please join in!  I love to see comments, on my blog, let me know how you are making out with your stroking, I like to deny and make those balls fill up. Be prepared to suffer, before I allow you to come. That goes for you too T Boy!  I am going to start your training over from scratch. Here is the first lesson….
Lesson Number 1
You will need, a bottle of lube, a porn magazine or website… a small clock.
I want you comfortable in a chair, sit back and look at a porn image, No touching, this is not about getting off, this will be training..
I want you to get in a chair. and pull your shorts down underneath your balls, take the lotion out and drip some on your C** just as if I were doing it.
Now look at the picture, and stroke for 2 minutes, you may get hard, do not cum!
Look at the porn pictures, then take your hands off!  I want you hot and horny!
Watch the clock, and no stroking now for  3 min. Hands are off!  You may rub your balls, but no cock touching…
More lotion, get out some more porn, look at the pretty girls…….. repeat, stroking slowly for 2 min.
Then hands off for 3 minutes while looking at more sexy pictures….
repeat one more time…
No cuming for this session!
Be sure to follow the instructions…remember I am watching you!
For those of you who leave comments, with an email, I will send you a special treat in your email!
Happy Stroking xoxoox's Mandy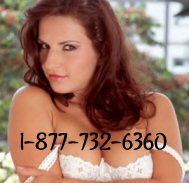 Remember your comments are greatly appreciated, here is a comment, TBOY left for tonight's session, you can find these comments on the lefthand column of my blog.
 

T Boy

wrote:
Sweet Mistress Mandy you are a goddess whom I will worship forever. Thank you for taking me on as an obedient stroker pet for 2008. I promise that I will follow each instruction to the letter since you own me. My cock is yours Mistress. This lesson was a good starter. I put on my favorite handjobs POV porn video, sat back in my soft brown leather chair with a full bottle of KY warming lotion/lube. The band of my boxers under my balls, cutting into the skin and holding my balls up. I drizzle my cock with the jelly and set the clock to 2 minutes and begin stroking up and down per your instructions. My cock twitching to attention as the jelly warms to my hand. The veins on my cock begin swelling and pulsating as I stroke and watch the busty teen on the video give an awesome handjob. Mmmm…my balls are really going to ache with this training. Thank you for teaching me Mistress. You are a true goddess of pleasure. XXOO
Mandy Malone wrote:
Dear T Boy:
I am so glad to have you back. I have missed our stroking sessions, and I am looking forward to warming up the cold winter months ahead, with erotic fun!  I love your graphic description of what you did during your first welcome back session. It almost seems as if I am right there watching. I will be posting another session for your soon, You may do this lesson as many times this week as you like (untill your next session is posted)
Remember no cumming, as I own your cock!
oxoxo's
Ms.Mandy
Show your support and Please Vote for me here VOTE FOR MANDY !
Let me know if you do…
And check out my sites, guided masturbation phone sex site, has new humiliation section, that if you would like to be written about on it, contact me, and my cuckold wifes site, you know how I love this!