Sissy phone sex with Rim Job Maureen who is addicted to Mistress Mandy. RJ has been serving me and amusing me as she is a cock sucking sissy slut. I have turned her into a cross dressing cock sucker, and I love it!  She loves it too, and is on an eternal quest to suck dick and please me.   If you are looking to be a sissy slut like RJ you need to register on my blog, (on the right side of the page you will see a place to enter an email address), contact me for a session and I will feminize and train you.  You are going to need dress up instructions, cock sucking instructions, masturbation instructions, and wow, I am just getting started on how I will transform you. Rim job is a good one to tell you about all the dirty things I have taught her to do.  On our recent session, RJ told me that she had purchased new bras and panties, (as I had instructed her to do) red, black, yellow, pink,  and the girl at store, put makeup on her, lipstick, and wrote slut on forehead. (I always have rj put slut on her forehead in cock sucker red lipstick when we have a session) Guys were coming to the store for rj to service them.  Three guys showed up.  RJ was expecting more, but 3 is great!  The clerk told them RJ that she  was a sissy slut wanting to suck cock.  The guys were not too excited about it. Sucked their dicks, they each fucked RJ's pussy, shot a load in pussy and mouth.  During O/our session rj was wearing a new pair yellow panties and a yellow bra. Having her put on lipstick. Dildo out to suck for me, she is MY cock sucking slut. I own and control her. Making her weak and more submissive. Bouncing on her butt plug..
I do guided masturbation instructions  with her as well, usually with a dildo in her sissy lips.  You are most likely looking to be trained something you have longed for. Let me post a report of Rj's exploit for you to aspire to.
Hello Mistress we went to the movies several times before Claire saw me in action.  The first 2 times, it was too crowded to do anything, but last night it was busy again and Jeff was there  – after the movie ended he came over and asked me to wait until everybody was gone.  Claire had me dress up in a pink bra and panties, and once we were the only ones there she told me to strip and  she applied make up on me, to make me look like a slut.  Jeff and a friend came in and Jeff told his friend that he was not lying, and  that I was a whore and I would suck their cocks.  So I was on my knees sucking on both of them while Claire watched and laughed her ass off.  She told one the guys to fuck me so I was on my hands and knees getting fucked and sucking the other one off.  She told the guys to cum on my face and in my mouth. After their had shot their loads I was ordered to lick and clean their cocks.  Claire told me that I was a good cock sucker faggot.  The guys watched as Claire wrote loser and faggot and other names on my face and body.  Jeff then asked if he could take me out back and  she said yes but she took off my bra.  I was naked outside laying down on a box and Claire ordered me to beg to be fucked,  so I did and she watch as both guy use me.  They went inside  and shut the door, I was told to walk around to the car.  Claire watched me jerk off and when I came, she caught it in a cup and then poured my cum into my mouth.  She had me swallow my cum and then she put a dildo into my pussy ass and one in my mouth we drove to her place.  I am a fucking loser and thank you for making me this way.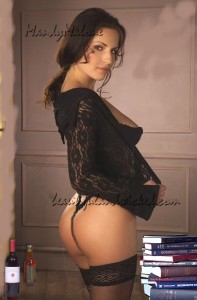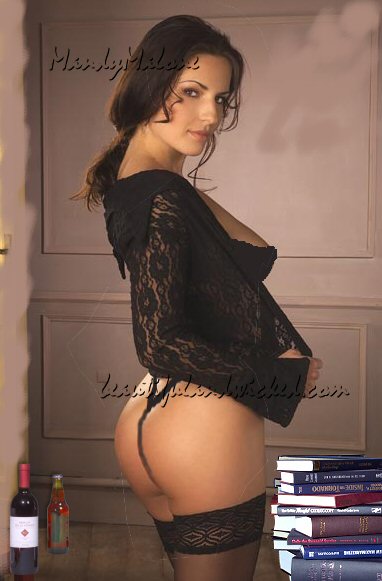 Voting for me makes me very happy, let me know you clicked the vote link and entered the code xoxo's Mistress Mandy