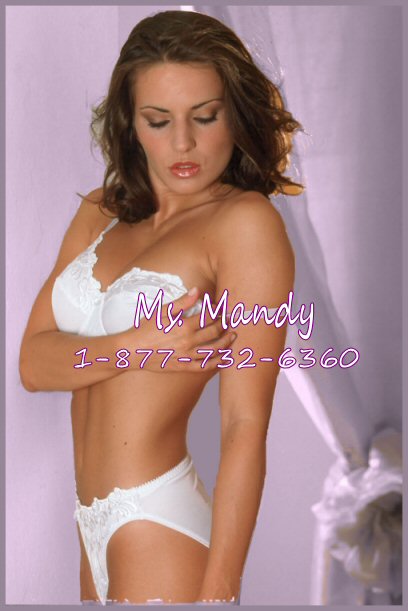 I had a wonderful day today. I took a long ride out to the apple orchards that are about an hour from where I live. It was a beautiful clear cold day. I was in the mood for home backed sugar donuts and cider.  I took my girlfriend Roxanne along with me. We were glad to get the time to catch up with each other, seeing as I don't get to see her much. We went to college together, for that matter we grew up in the same neighborhood, and now do not get to see each other nearly as much as we would like. She is a tall beautiful blonde with wonderful pouty lips, that are meant for kissing. She wears some sort of secret lipstick, that make them look natural but shiny. Accentuating her huge blue green eyes, and she has blond hair with golden highlights.
Roxanne drove over in her new S Class, and said she would drive, we decided to go out to the orchard, then we would have lunch at Dusale's. She was wearing a short black skirt, and a tight black sweater, low cut and with thigh high boots. I had one a new catsuit, I love them, it was very cold, and wondered if she was dressed warm enough. I too, put on thigh high boots, and made sure my makeup was perfect. I had gotten a makeover at the mall, At the Smashbox counter, the girl was so young and beautiful, she was an expert cosmetician, and I enjoyed her doing my makeup, as I relaxed. She put colors on my face that I never would have thought of myself. Bronze tones to highlight my high cheekbones, and also, a bronze tone lipliner and gloss. I had her use this extra thick, and expensive new, mascara, my lashes were like awnings.. very lush.
We got to the orchard, I guess we were not dressed exactly country style, Not sure what we looked liked to the help there, I did manage to pick up some of the specialty items, they feature. I like the roasted pepers, that are imported from Spain, the brand I cannot get anywhere else. I got some special cheese from Ireland. They had racks of these sugar coated hand made donuts, We bought dozens and some imported coffee beans, and of course some cider. I guess it is not that time of year yet, but they always have cider at this place.
We ran into my friend Josh, who has a horse farm up the road from the orchard, and he invited us to lunch. I told him that I had my heart set on Dusale's and he thought it would be nice to go there. It was a chilly day, and they have a fireplace, and always someone there in the afternoons, to play a little on the piano. It is an out of the way place that no one really knows about, except the locals, and since I grew up in the area, I would be right at home there.
When we got there, Josh, ordered an good bottle of chardonney, and we settled into a leisurly lunch. I ordered an asparagus and pasta dish, it had artichokes, and some pine nuts, and very flavorful cheese, It was delicious, the wine was the perfect side, for this very delicate homemade pasta and veggie. I try to stay away from meat if I can. I had already been to the gym, so I felt I could splurge on tiramisu for desert. We had coffee.
Josh had not seen me in a long time, and really did not know Roxanne that well. Her husband had done business with Josh, who is a civil engineer. After I had a second glass of wine. I decided to share with my friends a little of my decadent behavoir.
They both were aware that my husband has been away and often is gone for lengths of time. I told them that I would confide in them, a little of what I did with my time to amuse myself, but they could not tell others, as I did not want it getting around.  Josh and Roxanne, looked at each other, and leaned in toward me. As my voice went into a whisper, I told them, how I have taken a liking to feminizing and dominating my husband. I said it was a progressive thing. Being alone for stretches of time, has made it very easy for me to make friends with men, who like to spoil and please me, while my husband is away. And, I like to amuse myself, with having them perform for me. If they are well endowed, of course what they do for me is obvious, But,
and here is the part I really love, If they are a bit "submissive." I tend to use my feminine ways, to lure them into my bedroom. Only, to deceive them, to have the masturbate for me.
Hearing this, both, Josh and Roxanne, let out a gasp of disbelief. I told them that it was true, Roxanne, seemed very excited by my story. But Josh, had a very different spin on what I had just divulged. He wanted a demonstration. Roxanne and I looked at each other and started to laugh. We were sure he was kidding. He said, "No, I am going to come over to your house in an hour," "I want you to show me what you do to a willing victim."
I did not know what to say. Roxanne, looked totally surprised, as Josh is a great looking man. Broad shoulders, tiny ass, and great cologne, His deep set brown eyes, and thick brows, are totally sexy. I asked Roxanne if she was game. She replied, "Do you really think I would miss this?"
Off we went. Roxanne and I got in her shiny black car, we turned on the Music, and she opened her sunroof a crack, and we sped away. The sun was very bright, and the roads were not very busy, We got back to my house what seemed like a flash. All the banter and laughter during lunch, and driving home, made the time just slip away.
When we pulled into my driveway, Josh was waiting for us in his Range Rover, He had picked up some more wine. Also with him was an expensive leather case, slung over his shoulder, He had on tight jeans, and a cashmere sweater. I invited my guests into my house. I turned on some music, and lit my fireplace. My guests were chatting over by the piano, and I told them, to follow me into my bedroom.
I have a small white love seat facing my bed, Roxanne and I sat on the small couch, and I instructed to Josh to take off his trousers, Roxanne, almost spilled her wine on my off white carpet. I told her to be careful, or I would have to take her in hand as well. Making mer laugh even more. Josh, did as he was told. Taking off his shoes and socks, opening up his belt, unzipping, and dropping his tight jeans, we let out a gasp as we saw what he had there.
I asked him, what he had in his case, He handed it to me. There were a pair of sheer purple bikini panties, and a bottle of lube, as well as a black dildo, which may I add was rather large.  I instructed Josh to put the panties on. He did so with a smile, and then I told Roxanne, she could touch him, I instructed her to run her finger up and down his cock, and I told Josh to remain motionless.
He did as he was told. I took the lube out of the bottle, and greased up my hand. I instructed Josh to stand perfectly still, I pulled his panties down, underneath his balls, and I started to masturbate him. He began to quietly moan. Looking at both of us, clothed, and dressed so sexy. I asked Roxanne, if she would like a turn at stroking Josh. She was mesmerized by the size of his dick. Yes, she nodded, and proceeded to pump him, If I may say so, she was doing a great job. Pumping it, and stopping, and pumping it again and again.
This went on for a good part of the afternoon, Roxanne and I took turns teasing Josh, When he would seem, like he was going to burst, we would stop, One of us, would go out of the room, maybe fix snacks or get more wine and take turns, it went on for about 2 hours.
Finally, It was getting late, and I had some errands I had to run, before it got dark, and told my guests, that the fun had to stop for a while. I pulled Josh's panties up and told him to get dressed. He looked puzzled as he had not cum yet. I told him to go sit on the love seat. I would be back in an hour, and he was NOT to cum.
I explained to Roxanne, that I was totally turned on, and I was planning to have a little more "personal fun with Josh" when I came home, That was, unless Roxanne wanted a taste. We both had gotten so worked up, and his cock is so big and throbbing, I could not see how we could possibly waste it.
Roxanne, is
very faithful to her husband, But she informed me that her pussy was dripping wet, and she was off to grab her cell and tell her husband she needed a booty call. Josh, meanwhile, picked up the New York Times, and settled in, for my return home.
I have to say, I wasted no time, doing what had to be done, and anxiously came back to my house to be pleasured for the evening. He just left a little while ago, I am freshly fucked, and ready for a good nights sleep. I can't wait to play with Josh again. Maybe I can persuade Roxanne to join us.