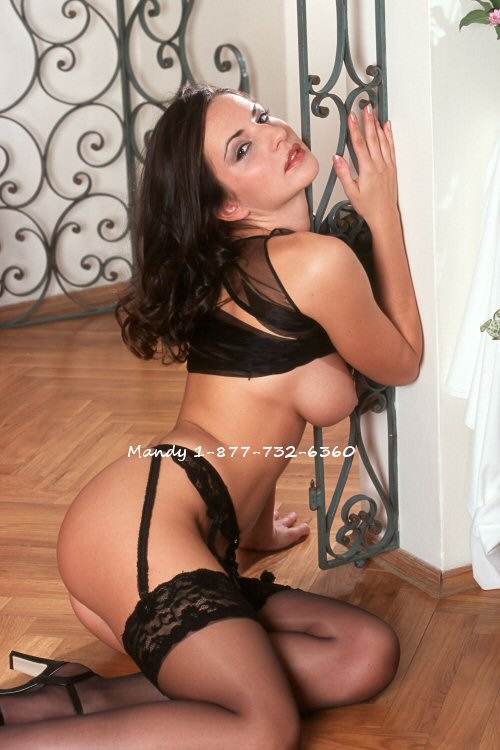 Don't forget my special…    20 minutes of hot cock stroking for $20, call me for some hot fun.
Call Mandy at 1-877-732-6360

I have just added some hot fantasies to my site, I will be adding fantasies that guys have sent me and seeing if any of you would like to send me more, or would enjoy reading some hot ideas for you to stroke to. So send them to me,if you want to see yourself in lights….Hi everyone, had a great weekend. We had a bar-be-que and a clam bake last night, it was very hot! I also had some really hot phone sex calls as well. I used to enjoy doing some phone domination, and had the pleasure today to get back in the saddle so to speak, and train a willing subject, it was great fun for me, and I think for him as well. We used some toys, panties, string, ice, lube, and such, and had a generally fun time playing.Also, Subby1 has been a very very good little dicked slut for me, so I allowed her to cum today, this morning and also this evening, I am even thinking of trying Teenie Weenie Tony's idea, and seeing how many times in one day, Subby1 can actually cum.
I will be available this week for those of you who want to chat on line with me, I love our conversations I have so many good friends on line, that I must say I am blessed. My pussy gets wet just thinking about it. Not to mention..
My sexy hot young lover friend, that likes to put his legs over his head for me and masturbate and cum in his own face. That only can be topped by one, sucking one's own cock.. Do they do that in cirque de soliel?
Anyhow. please check out my site
and remember…. YOU CAN NOT CUM BAD!