Guided masturbation phone sex can be a good release if you are wanting to give up some control, and are looking for a form of domination.  You would be turning yourself over to me, and I would take control.  Guiding you, and you would experience a sense of relief after all, you make decisions all day long. Your cock rules you. Now it is time for me to rule your cock.  Not only won't you have any other cares in the world. You are not going to have to deal with your cock.
Your cock, will now be "My" cock.  You may make requests, I will incorporate fantasy role play, domination, cuckold fantasy,  straight guided masturbation, chastity, orgasm denial, orgasm ruination,  financial domination, addiction to Ms. Mandy.  I like CBT, NT, sissy dress up, femdom fantasy, cock control,  feminization.   This will lead you to believe that you will not be bored.  Express what it is you are looking for.  I will guide your masturbation and you will be enchanted by it.
xoxo's Ms. Mandy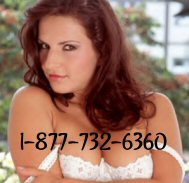 Show your support and Please Vote for me here VOTE FOR MANDY !