Had an interesting surprise and wonderful time last
night,  while I was doing some guided masturbation phone sex calls, I also had a cock sucking call and a few other hot kinky ones. I talking to a very slutty panty boy who loves and craves dick.   I have to say that this jerk off slut  is quite the cock sucking panty faggot, which I love. He
gave me some very good news, and I must say, it was great to hear.  He has lots of dick lined up for to serve me with.  This
Slave is a wonderful guy, and has quite the cock sucking history. He
has sucked cock for me for a long time, and it looks like we are back on
the cock sucking bandwagon so to speak.
My cock sucking Slave  had on
some very sexy panties and a bra set that he bought for the occasion
last night. The panties and bra were made out of a mesh fabric, and his
clitty cock was poking over the tip of the panties, as were his nipples
sticking out thru the mesh fabric. Slave boy had managed to get a
pair of heels, and some cock sucker red lipstick to wear for me last
night.
He had gone to his office to call me and he had also
purchased a dildo that would inflate in his ass pussy, the thought of
which was turning me on. He said it had a bulb like a blood pressure
machine, once it was inside, he would pump it up for me.  He also had
a dildo he was sucking on, we have done lots of sessions where I have
been able to listen to him suck real dick for me, He is a cock sucking
whore, and I love it! He makes me very wet and excited listening to him
suck and suck… I love hearing him get off also.
He sucked on
this dildo, then I had him insert the plug, all the while begging me for
the privilege. He put it in, and bounced and sucked. Eventually he came
without touching.
My Slave  is an amazing slut.
xoxo's Ms. Mandy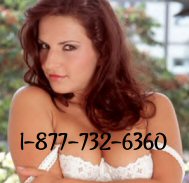 I had a wonderful day today. I took a long ride out to the apple orchards that are about an hour from where I live. It was a beautiful clear cold day. I was in the mood for home backed sugar donuts and cider. I took my girlfriend Roxanne along with me. We were glad to get the time to catch up with each other, seeing as I don't get to see her much. We went to college together, for that matter we grew up in the same neighborhood, and now do not get to see each other nearly ...
Continue reading →