Sissy billie called Ms. Mandy for a sissy phone sex call.
I bet you can't guess what I did!   I dressed her up  in nothing
other then pink ruffled panties, high heels, black bra, and a slutty
skirt.  I even  had her talk in her "girlie voice" which she does so
well.  Oh yes, I made my new sissy  put on some pink lipstick.  She is a
very sexy girlie, I am going to send her out panty shopping, and then let her cum, on this session I had her hump a pillow for Ms. Mandy!  You are a naughty girlie!
Mistress Mandy xoxo's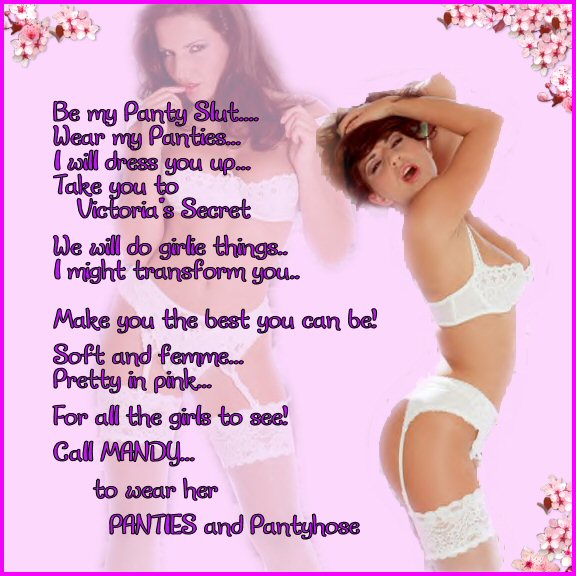 Show your support and Please Vote for me here VOTE FOR MANDY !